Talk about books: a fortnightly publication about things I've read
Books I've read, intend to read or that I'm reading at the moment
This page is generated from data in Micro.blog's Bookshelves feature.
Books I've finished reading (the most recent 35)
Sylvia Townsend Warner, A Stranger with a Bag
A collection of 13 short stories by STW, all but two of which originally appeared in The New Yorker. On first reading I'm very impressed but I need to go back and reread (something I'm looking forward to).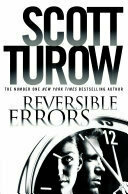 Scott Turow, Reversible Errors
Scott Turow, Personal Injuries
Anne Enright, The Gathering
Interpersonal dynamics in a large Irish family — twelve siblings born alive, though not all of them stay that way for long. Enjoyable enough but a bit dull compared to some other Irish fiction I've been reading (Kevin Barry and Claire Kilroy).
Emma Forrest, Cherries in the Snow
Emma Forrest is writing a short series in The Guardian about the icons who have shaped her life. Her column on Eve Babitz prompted me to read something more substantial by her. There are 2 vols of memoir but I prefer fiction and this is the first novel by her that I found.
Claire Kilroy, All Names Have Been Changed
A group of creative writing students gradually and painfully free themselves from the (anxiety-inducing) influence of their loved and admired teacher, the heavy drinking, washed-up Glynn. The problem is that Glynn is both a cliché and a caricature.
Claire Kilroy, The Devil I Know
An enraged satire written in the wake of the 2008 financial collapse. I'd forgotten how bleak and hopeless things were then. Funnier in retrospect but still infuriating. Quite different from the other book of hers that I read (Tenderwire)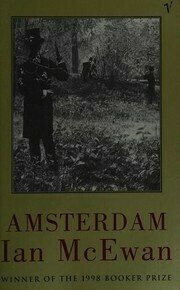 Ian McEwan, Amsterdam
Scott Turow, Suspect
I'm going to need to read this again but my first impressions are favourable. It's not one of Turow's best but that's still very good. Idiosyncratic — and very funny in places.
Dervla McTiernan, The Murder Rule
The last third — once the protagonist starts to recognize that her beliefs are wrong and wouldn't anyway have justified her reprehensible behaviour — is very good, but overall the book is a disappointment compared with McTiernan's earlier series, which I liked.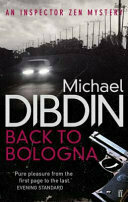 Michael Dibdin, Back to Bologna
Michael Dibdin, Medusa
Susie Steiner, Persons Unknown
Well written with credible and appealing characters, but the ending's a bit of a downer and I didn't find it as enjoyable as the first book in the series. It looks as if a minor character that I liked won't appear in the third (final) book.
Trevor Hoyle, Project Avalon
A novelization of 4½ episodes from the first season of Blakes 7. Though Hoyle also wrote original fiction — some of it published by John Calder — the writing here is perfunctory, piling on the adjectives to create a quick visual impression. He apparantly worked from the tv scripts, before the episodes were finished.
Julie Parsons, Eager to Please
Like her first novel, Mary, Mary (1998), this is almost good. I like the plotting apart from the resolution of the Judith storyline but the writing is irritatingly flabby in places.
Jeffrey Eugenides, Fresh Complaint
A very mixed bag; several of these pieces ("Early Music", "Timeshare") seem more like character studies than full stories. In general, the most recent stories are better. Eugenides is probably a better novelist than a short story writer — though I haven't yet read any of his novels.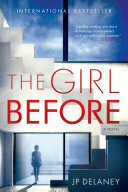 JP Delaney, The Girl Before
This is a reread: I originally wrote a review in August 2018. I found I had forgotten a lot of detail. Despite a preposterously contrived setup the book is a lot of fun, with a meticulously constructed plot, and a variety of characters who are obsessive and/or narcissistic yet curiously appealing.
Samantha Downing, My Lovely Wife
I disliked this on first reading 3½ years ago: young women being tortured and murdered yet again. It struck me last week that I might have been missing something. I was, but not what I had been expecting; I still find it horrible, though well plotted.
Bernard MacLaverty, Blank Pages and Other Stories
The tv dramatization of Bernard MacLaverty's story "My Dear Palestrina" was the first thing I ever saw Liam Neeson in, and I was impressed by the acting and story alike. Somehow I never got around to reading more than a couple of MacLaverty's stories in the intervening years, though I knew they'd be worth my time. I've finally read a collection of them, and it's superb.
Daphne du Maurier, Don't Look Now
Five longish stories, all quite different — one spooky, one SF-spooky, one naturalistic adventure, one moralistic satire and one mysterious. All compelling, two absolute knockouts. She certainly could write short stories as well as novels.
A S Byatt, Little Black Book of Stories
Five stories, three of which have supernatural or paranormal elements. In my least favourite a grieving woman gradually metamorphoses into stone of various kinds, which Byatt lists. The one I like best, "Body Art" is more naturalistic. Overall, I was pleasantly surprised.
Ian McEwan, Black Dogs
A couple, both of whom have worked for the government during the war, join the Communist Party in 1946 and marry shortly afterwards. An encounter on their honeymoon begins their estrangement. They both move away from communism, but not in parallel: he remains rationalist, she becomes spiritual and is convinced of the reality of evil.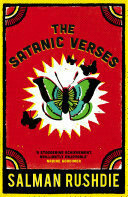 Salman Rushdie, The Satanic Verses
Mary Gaitskill, Because They Wanted To
I got to like these stories more as I progressed through the book. Maybe I was getting used to the author's voice. The title story, the second in order, features young children, including a baby, who seem to be abandoned. I almost gave up then.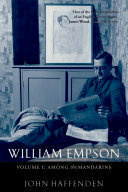 John Haffenden, William Empson, Volume 1: Among the Mandarins
Empson was a brilliant eccentric who led an eventful life, which included teaching in a Chinese university while the country was partly occupied by Japanese in the late 1930s. The biographical details are interspersed with useful critical discussion of his major works, including Poems (1935).
Caoilinn Hughes, The Wild Laughter
I have extremely mixed feelings about this on first reading. Some bits I really hated, yet I was never tempted to abandon it, and I'll certainly read it again. I've loved her earlier work, so this is a shock.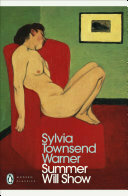 Sylvia Townsend Warner, Summer Will Show
Helen Simpson, Dear George and Other Stories
This collection contains several stories about motherhood, childbirth, pregnancy and related themes, which are generally well handled, though there are some stories that I might come to dislike strongly on rereading. I don't yet know whether I want to write about Simpson's stories, but I might.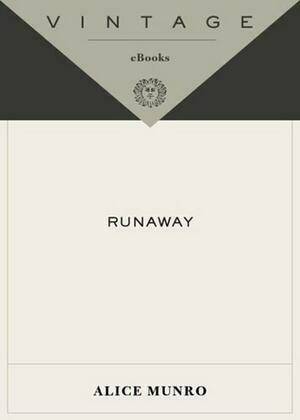 Alice Munro, Runaway (Vintage International)
Daphne du Maurier, The Scapegoat
The second du Maurier I've read. It's a doppelgänger story, so implausibilities are inevitable. A selfish, hedonistic Franch comte steals the identity (and car and passport) of an English professor of French history, leaving the latter with little choice but to take his place. Loved it.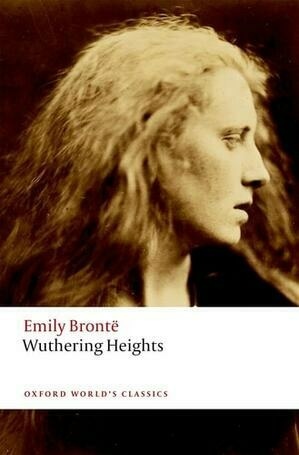 Emily Brontë, Wuthering Heights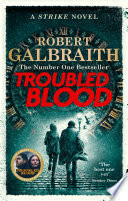 Robert Galbraith, Troubled Blood
I often felt while in the middle of it that at 1000 pages it's too long, with too many characters and red herrings. But I thought the plot was resolved very satisfactorily and I'll probably reread it … eventually.
Jonathan Holt, The Absolution
Jonathan Holt, The Abduction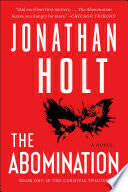 Jonathan Holt, The Abomination: A Novel (Carnivia Trilogy Book 1)
To read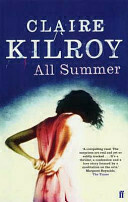 Claire Kilroy, All Summer
A S Byatt, Sugar And Other Stories
Naomi Alderman, Disobedience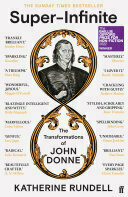 Katherine Rundell, Super-Infinite
Liz Nugent, Lying in Wait
Whit Stillman, Love & Friendship
Tana French, The Wych Elm
Anahid Nersessian, Keats's Odes
Candia McWilliam, Debatable Land
Abdulrazak Gurnah, The Cambridge Companion to Salman Rushdie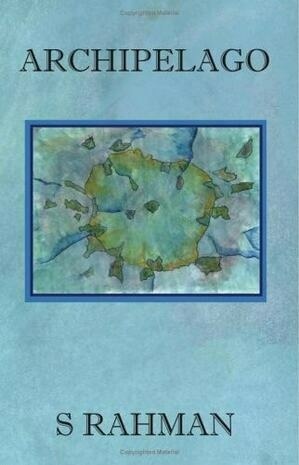 Saif Rahman, Archipelago
What I'm reading right now
John Lennard, The Poetry Handbook
Scott Turow, Identical
John Haffenden, William Empson, Volume 2: Against the Christians