Talk about books: a fortnightly email about things I've read
Books I've read, intend to read or that I'm reading at the moment
This page is generated from data in Micro.blog's Bookshelves feature.
Books I've finished reading (the most recent 35)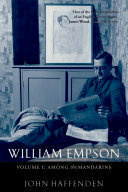 John Haffenden, William Empson, Volume 1: Among the Mandarins
Empson was a brilliant eccentric who led an eventful life, which included teaching in a Chinese university while the country was partly occupied by Japanese in the late 1930s. The biographical details are interspersed with useful critical discussion of his major works, including Poems (1935).
Caoilinn Hughes, The Wild Laughter
I have extremely mixed feelings about this on first reading. Some bits I really hated, yet I was never tempted to abandon it, and I'll certainly read it again. I've loved her earlier work, so this is a shock.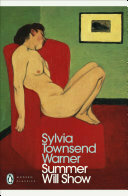 Sylvia Townsend Warner, Summer Will Show
It took me a whole week to read this: it's densely written and not a book to be rushed. The central character's antisemitism (though she's in love with a Jewish woman) and more general racism can't be dismissed as merely a portrait of the character.
Helen Simpson, Dear George and Other Stories
This collection contains several stories about motherhood, childbirth, pregnancy and related themes, which are generally well handled, though there are some stories that I might come to dislike strongly on rereading. I don't yet know whether I want to write about Simpson's stories, but I might.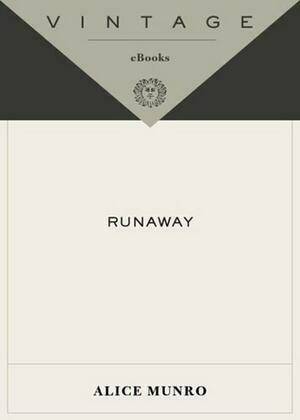 Alice Munro, Runaway (Vintage International)
I enjoyed Almodóvar's film Julieta which is based on three stories from the collection. The tone and setting of the stories are quite different from those of the film, and Almodóvar has made some small but significant changes to the plot. Indeed, while the film has a unified plot, the stories feel like distinct stories, though the events they recount are connected.
Daphne du Maurier, The Scapegoat
The second du Maurier I've read. It's a doppelgänger story, so implausibilities are inevitable. A selfish, hedonistic Franch comte steals the identity (and car and passport) of an English professor of French history, leaving the latter with little choice but to take his place. Loved it.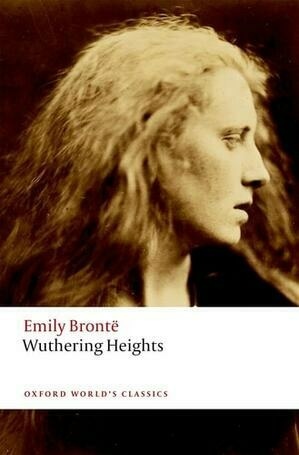 Emily Brontë, Wuthering Heights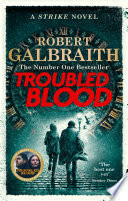 Robert Galbraith, Troubled Blood
I often felt while in the middle of it that at 1000 pages it's too long, with too many characters and red herrings. But I thought the plot was resolved very satisfactorily and I'll probably reread it … eventually.
Jonathan Holt, The Absolution
Jonathan Holt, The Abduction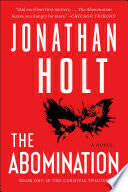 Jonathan Holt, The Abomination: A Novel (Carnivia Trilogy Book 1)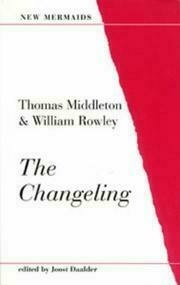 Thomas Middleton and William Rowley, The Changeling
Margaret Atwood, The Testaments
It's striking how small a role the Handmaids play in this sequel to The Handmaid's Tale. There are 3 narrators, one an Aunt (who wears drab brown, not red). The second is training to become an Aunt. She and third are both daughters of an escaped Handmaid, who may be the first book's Offred.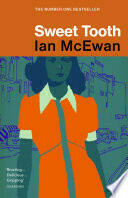 Ian McEwan, Sweet Tooth
Ian McEwan, The Innocent
Sally Rooney, Beautiful World, Where Are You
Sophie Hannah, The Telling Error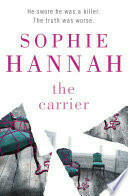 Sophie Hannah, The Carrier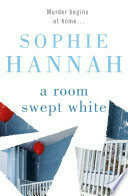 Sophie Hannah, A Room Swept White
Sophie Hannah, Kind of Cruel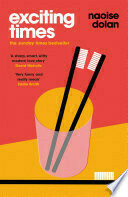 Naoise Dolan, Exciting Times
I thoroughly enjoyed this novel, which is essentially a love story, though an unusually nuanced and analytical one. (At least that's how it seems to me, no expert on the subject.) I hope she's writing more.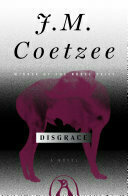 J. M. Coetzee, Disgrace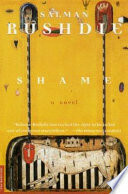 Salman Rushdie, Shame: A Novel
When I first read this in the mid 1980s, I thought it was a damp squib after the magnificent Midnight's Children (1981). A recent reread hasn't really changed my view, though it has brilliant moments. I'm going to write about it soon in Talk about books.
Daphne du Maurier, My Cousin Rachel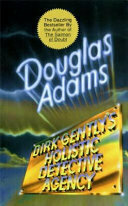 Douglas Adams, Dirk Gently's Holistic Detective Agency
I've reread this for the first time in more than 30 years. Hilarious and clever. I don't remember Adams's second Dirk Gently instalment, The Long Dark Tea-time of the Soul, being as funny or as good but I still want to reread it.
S J Watson, Final Cut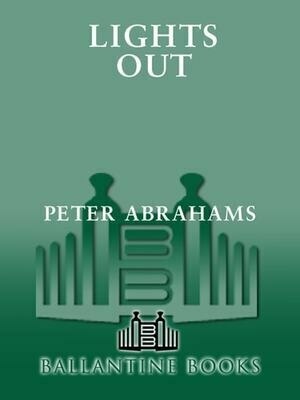 Peter Abrahams, Lights Out: A Novel
Peter Abrahams, A Perfect Crime: A Thriller
Peter Abrahams, End of Story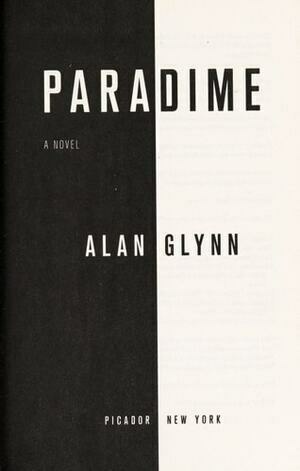 ALAN GLYNN, Paradime
I was very tempted to abandon this novel. The opening chapters, in which a man with PTSD flounders hopelessly, were painful to read. But it really takes off about halfway through, so I'm glad I stuck with it.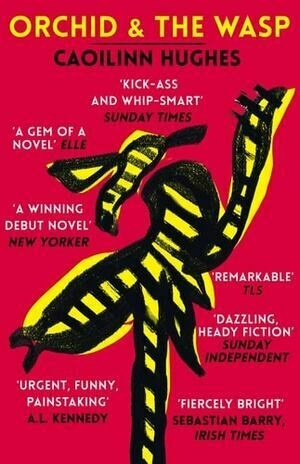 Caoilinn Hughes, Orchid & the Wasp
Very ambitious; loosely combining ideas from Deleuze and Guattari, Isaiah Berlin and others. Rereading required. I enjoyed it very much but I think I prefer her short stories, some of which I've written about in the newsletter.
Susie Steiner, Missing, Presumed
Well plotted kidnap story. The missing young woman is a student, daughter of an influential couple who are friendly with the Home Secretary, which is awkward for the investigating detectives. Susie Steiner died young, but not before writing two more books in the series. I'll probably read them too eventually.
Sarah Hall, Madame Zero
Quite a varied collection of short stories: I liked some of them a lot more than others. I'd like to revsit most of them and perhaps reconsider my response. The one I remember most clearly is "Wilderness", in which an Englishwoman and two South African men cross a rusting, decrepit and precarious viaduct high above a shallow estuary.

Andrew Taylor, Blacklist
A spy story written in the late 1980s, shortly before the end of the cold war. For a while the plot seemed overstuffed, many minor characters being blackmailed, threatened or killed, but the ending ties it up neatly enough. I glimpsed the final twist early on but my attention was skilfully misdirected and I forgot.
Andrew Taylor, The Ashes of London
To read
Anahid Nersessian, Keats's Odes
Candia McWilliam, Debatable Land
Bernard MacLaverty, Blank Pages and Other Stories
Daphne du Maurier, Don't Look Now
Abdulrazak Gurnah, The Cambridge Companion to Salman Rushdie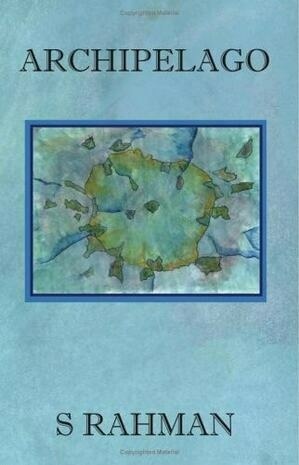 Saif Rahman, Archipelago
What I'm reading right now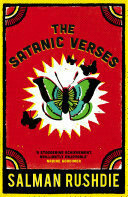 Salman Rushdie, The Satanic Verses
Mary Gaitskill, Because They Wanted To